Zdravlje
Sigurno ste bar jednom imali ovaj problem da vam na koži ostane boja od farbe probajte ovaj trik i boja ce nestati.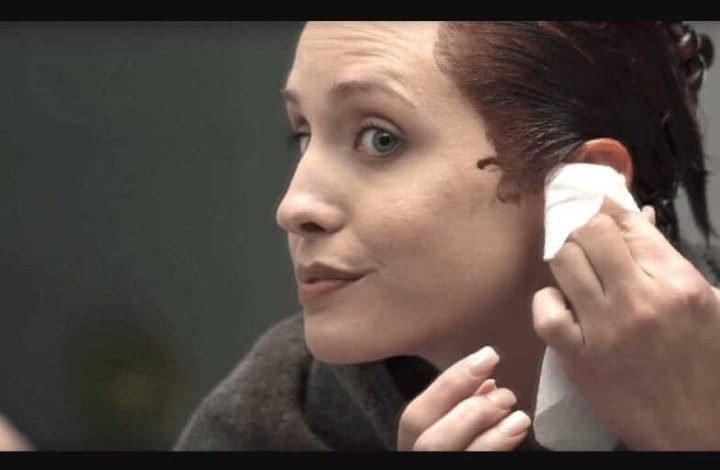 To se može učiniti na tren oka
Mnogi ljudi i dalje ne vole pokazivati ​​svoju sijedu kosu svijetu, zbog čega se odluče farbati. Ili vam se možda vaša boja kose ne sviđa i promijenite je iz tog razloga. U svakom slučaju, ako bojite kosu kod kuće, sigurno ste naišli na problem bojenja kože. Vrlo je neugodno jer izgleda prilično čudno, a i nakon što ste ga dugo oprali još uvijek je vidljivo. Srećom, imamo nekoliko savjeta koji će vam, nadamo se, pomoći da uklonite to mjesto sa lica.
Ne treba trljati!
Vazelin
Prije svega, prije nego što počnete bojati kosu, uvijek je dobra ideja nanijeti malo vazelina na liniju kose. Ako nenamjerno sipate malo boje na kožu umjesto na kosu, vazelin će olakšati uklanjanje boje. Nažalost, ovo je lako zaboraviti točku ili jednostavno naliti malo boje na ruke. Srećom, nema potrebe trljati te mrlje dok koža ne postane crvena i ispucala. Imamo nekoliko izvrsnih savjeta koji vam mogu pomoći!
Pomiješajte alkohol sa sapunom za suđe: namočite pamučnu kuglu u alkohol, a zatim dodajte kap sapuna za posuđe. Pomiješajte ta dva sastojka palcem. Zatim pređite pamučnu kuglu preko mrlje od boje za kosu. Mrlja će u potpunosti nestati!
Pomiješajte sodu bikarbonu sa sapunom za suđe: Nemate alkohol, ali imate li sodu bikarbonu negdje u ormaru? Tri žlice sode bikarbone pomiješajte sa žlicom sapuna za suđe. Ručnikom obrišite mrlju smjesom.
Upotrijebite ocat: osjetit ćete ga malo na koži, ali ocat odlično funkcionira kad je u pitanju uklanjanje boje s kože. Nanesite malo sirćeta na pamučnu kuglu i stavite je na kožu na tri ili pet minuta. Mrlja od boje kose potpuno će nestati. Međutim, nemojte to raditi ako imate osjetljivu kožu.